Enjoying Sunday lunch together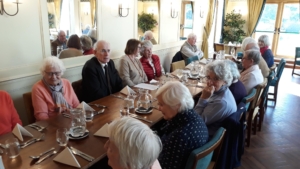 For the first time this year the 'solo' diners from St Paul's and the Fell Churches joined together to enjoy Sunday lunch.  Accustomed to living – and eating – alone, this is an opportunity to come together in fellowship.  After the morning service on a glorious sunny, if cold, day 18 members shared lifts to travel to the Newby Bridge Hotel where an excellent buffet lunch awaited them.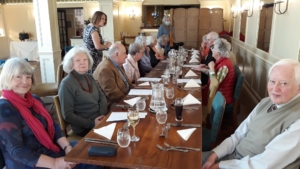 Inevitably the ladies outnumbered the gentlemen, but three were brave enough to join the party.  Conversation flowed, and all voted the occasion a success – and, of course, the bonus was that there was no washing up!  We are now looking forward to our next date.