September Parish Magazine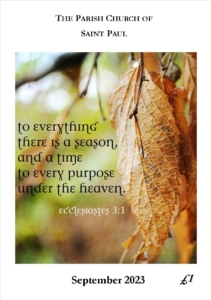 The new Magazine for September has now been printed and is available for collection either from church or from the Station bookstall.
Interesting items this month include the following.
A description of the kneelers in the Lady Chapel
An overnight visit to Liverpool and the history of the sinking of the Lusitania
No. 13 in our 'How I came to Grange'  series
Reports on the Songs of Praise and the concert by Charles and Audrey
Two book reviews
Details about Harvest and our trip to Carlisle
Plus the usual rotas of our services in Grange and round the benefice.