Retired Clergy visit to St Paul's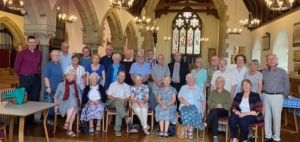 As usual the St Paul's gift of hospitality came to welcome a meeting of the retired clergy from the Diocese of Carlisle.  Some thirty people gathered on Thursday, 7th September.  Coffee and biscuits awaited them on their arrival and later a full lunch was enjoyed.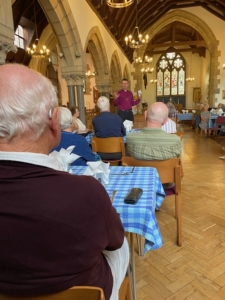 Canon Ruth Crossley in her retirement as Bishop's Officer for retired clergy had organised this annual gathering.  Many of St Paul's congregation will remember Ruth from the days she was Curate at St Paul's.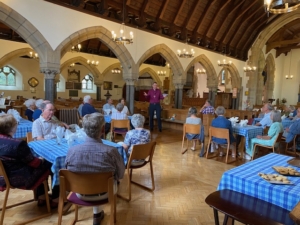 She led a short time of prayer and reflection, before introducing the Rt Rev'd Rob Saner-Haigh, the Bishop of Penrith, who is currently acting Bishop of Carlisle.  He spoke of his own journey of faith.  He also adressed some of the issues facing the Church of England at this time.
Canon Derek Jackson (retired)