Posies for Mothering Sunday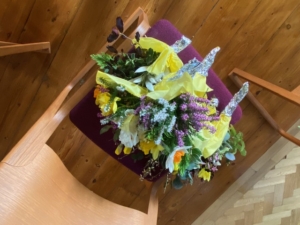 Hard to believe another 12 months have gone by since we last gathered together to make up the posies to be handed out on Mothering Sunday!
9 volunteers met at St Paul's, and came along with cuttings from various gardens and a box of daffodils.  100 posies were made up – 75 will be given out during the morning service on Mothering Sunday, and 25 will be delivered after the service to folk who were unable to get to church for whatever reason.