Celebrating the Patronal Festival at St Paul's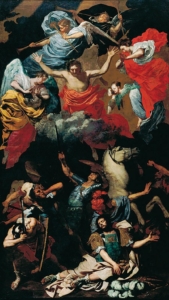 The Feast of the Conversion of St Paul falls on the 25th January, and each year on the Sunday nearest to that date the festival is celebrated by the parish of St Paul in Grange-over-Sands, with a special patronal lunch for everyone afterwards.
This year the Rev'd Jonathan Brewster was the celebrant, and the service included a special blessing and thanksgiving for the birth of Ashley Christie.
Afterwards 60 members of the congregation from St Paul's and the Fell Church sat down to enjoy lunch together.