Parish Magazine for August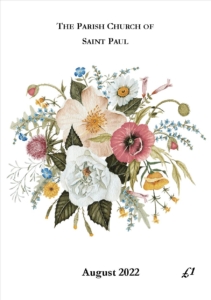 The magazine for August has now been published, and is available for collection.
Items this month include several reports about our school children:
the Peninsula Games at Cartmel for all primary schools
the Primary school leavers service in St Paul's
the Holiday Club, again in St Paul's
Other items include the month's rotas for St Paul's and for the benefice as a whole, reports on Charles Edmondson's concerts, and several items from the Diocese.
There is also an intriguing quiz about the Bible to test your wits!