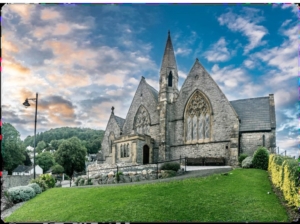 On September 13th St Paul's will be opening its doors once again for worship, following its closure because of the Coronavirus.  We shall be delighted to welcome everyone back to a service of Holy Communion at 11 am, led by the Team Rector, Dr Jim Bruce. All the current guidelines from government and the Church of England will be followed, and measures will be in place for social distancing and hand sanitizing – masks should be worn.
Unfortunately we will be unable to gather in the social area afterwards for a cuppa and chat, but it will be good to worship together once again.
Everyone is most welcome.