Posies for Mothering Sunday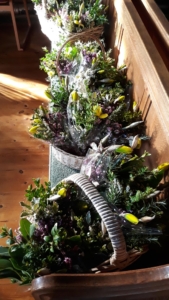 A busy afternoon making over 100 posies to be handed out and/or delivered on Mothering Sunday.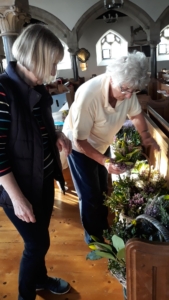 Gardens had been raided for greenery and daffodils ordered from the local shops to make up the individual posies.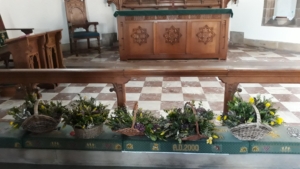 A basket was sent on its way to St Peter's at Finsthwaite for the Leven Valley parishes, some to the Fell Church, some labelled for hand delivery to those unable to get to church, and the remainder now sit at the altar rail at St Paul's ready for blessing tomorrow before being handed out.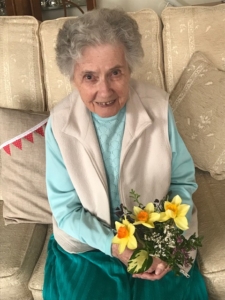 One grateful recipient!  Phyllis Ward (aged 98) is one of our Home Communicants, and the picture shows her with her posy.