Licensing and Installation of New Priests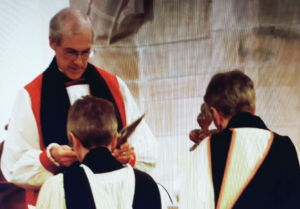 The service of Licensing and Installation of the Revd Jonathan Brewster as Interim Team Vicar of Haverthwaite, Finsthwaite, and Staveley in Cartmel, and Associate Priest of Grange-over-Sands and Field Broughton with Lindale took place in St Paul's on the evening of 14th  October, with Bishop James presiding. At the same time, the Revd Jane Maycock was licensed and installed as Interim Associate Priest of Allithwaite and Flookburgh.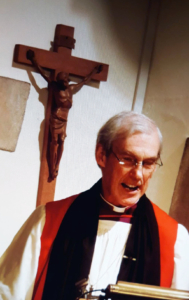 A large congregation of representatives of all the parishes involved welcomed the new priests, and many of the readers and retired clergy in the Team were there to support them. We also welcomed representatives of the schools, SLDC, town and parish councils, and from local organizations across the peninsula. It was wonderful that Jonathan's family also joined us.
Our choir sang the anthem "A Time for Healing" written and composed by Adrian Self, a good friend of St Paul's.  A special feature of the service was that the new priests, instead of receiving the symbols of their office – water, oil, bible, prayer book, bread and wine – at the front of the church, symbolically walked around the church, receiving these at various points from representatives of the seven parishes. The bishop afterwards remarked that he would like to see this process adopted in other licensing services in the diocese.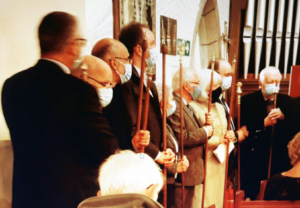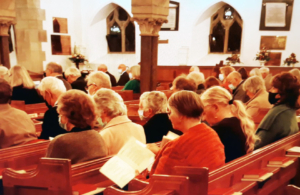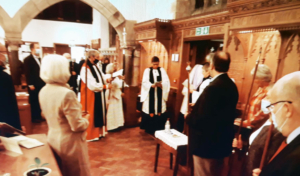 Of course, we did not let the occasion pass without offering hospitality to our guests. Our thanks go to Susan Jones Darlington and her team for organizing these refreshments and libations so efficiently.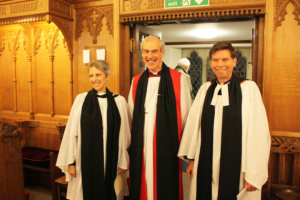 The evening – a marvelous and spectacular occasion – called for a concentrated effort by many individuals in our congregations and elsewhere. Our thanks go to everyone who gave their time and efforts to its organization. It all shows what a team may achieve if we all pull together.