The Parish Magazine for January
The Parish Magazine for Januaryhas now been published, and copies are available in church at the back door during office hours, at the station bookstall and on the web site under About/Publications.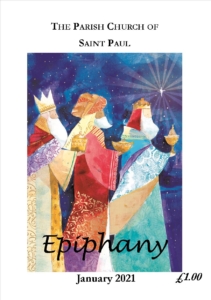 We hope that you will find plenty of interest and enjoy read it. This is an extra issue in view of the Covid restrictions – normally the December magazine would have covered January as well.
Our next issue is in February.  The cost per issue has increased to £1, largely because of the great use of colour which we hope you will agree enhances the look of the publication.