On Thursday 15th June we held our second craft event at the back of church. It was lovely to see familiar faces from the first and new faces for our reasonably new activity session.
It was also refreshing to be in a cool place on one of Cumbria's hottest days of the year so far.
This month we were tasked to create gifts for the children leaving Grange Primary School to start on their next educational adventure in September.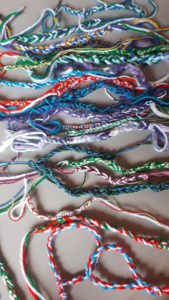 These gifts are simple to make but all are unique.  Pip demonstrated three different methods and another craftee showed us a fourth.  Armed with wool, embroidery thread, leather strips and scissors we spent a chatty couple of hours creating gifts we hope the children will keep to remind them of their days at Grange primary.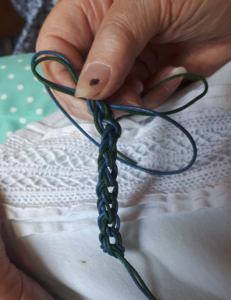 Our prayers are with them as they move forward to different and exciting challenges ahead.
The date for our next 'crafty' session – Thursday, 20th July – see you there?