And what fun we had!  21 children stayed on after school to take part in this new initiative by St Paul's to strengthen the relationship between church and school.  The theme for the action-packed event was 'All things bright and beautiful' and the three craft sessions reflected this.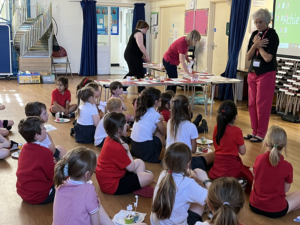 The Revd Annette Miller led the 90 minute session, and 10 members of the congregation were involved, with headteacher Phillipa Summers.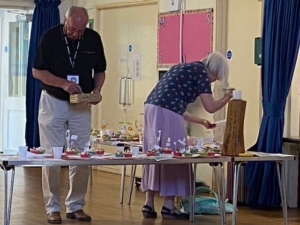 The children were welcomed with cold drinks and biscuits, and then gathered round Annette as she introduced the first song 'He made the whole world by His  word' which they followed on screen.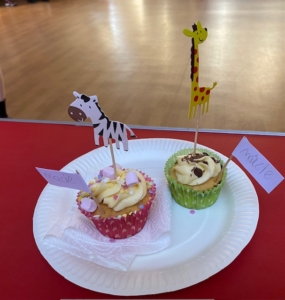 They were then split up into three groups for the craft activities:
Making cress heads
Decorating cupcakes
Making springy butterflies and wind spinners
Then another song – 'All things bright and beautiful', and finally the grace – with actions, before we it was time for the children to collect the things that they had made and go home.
And the best response from one of the youngsters – 'When is the next one?'