Commemorative Service for the Coronation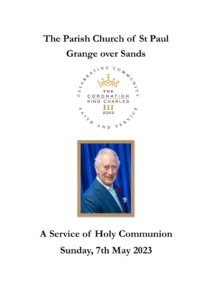 Over 110 people from churches across the peninsula attended the special ecumenical service at St Paul's to mark the coronation of King Charles III .  Lessons were read by the Mayor of Grange, Tricia Thomas, and by Methodist Minister, the Revd David Edmondson.  The Revd Canon Jonathan Brewster presided.  The service began with an organ voluntary – Intrada by Grayson Ives, written for HM Queen Elizabeth II's Silver Jubilee thanksgiving service in St Paul's Cathedral on the 7th June 1977, and concluded with the Crown Imperial March by William Walton, written for the Coronation of HM King George VI in Westminster Abbey on the 12th May 1937.  Both pieces played the Charles Edmondson.  The service was recorded on YouTube.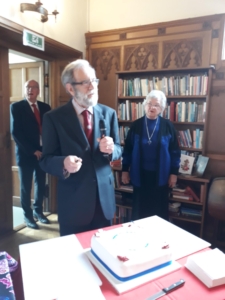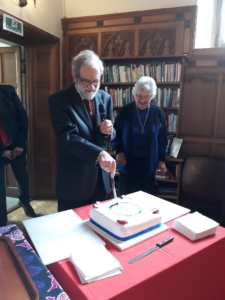 Following the service the retired Bishop of Manchester, the Rt Revd Nigel McCulloch, cut a special cake that had been made for the occasion.  Bishop Nigel was formerly Bishop to the Royal Household.