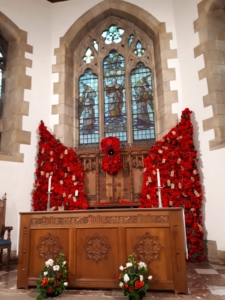 On the afternoon of Sunday, 31st October, a group of people gathered in St Paul's to remember their loved ones who had died.  Invitations had been sent out to all who had been bereaved during the previous two years.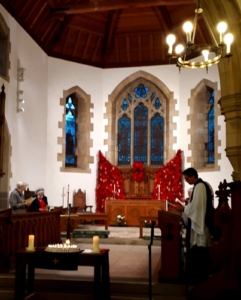 Regrettably no such service could be held last year because of the Pandemic.  The service, however, was open to anyone, offering an opportunity to come and light a candle for someone they wished to remember.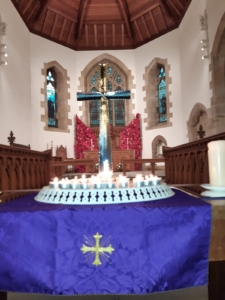 Our new Associate Priest, the Revd Jonathan Brewster, led this meaningful and reflective service of remembrance, against the backdrop of the fall of poppies decorating the altar.  During the service the names of loved ones were read out as people came forward to light a candle.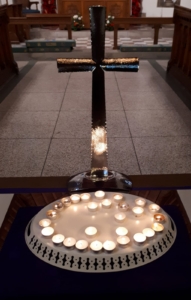 This is a simple service but one that is very much appreciated.
Following the service there was an opportunity for people to share memories over a cuppa.