A Social Gathering at the Bandstand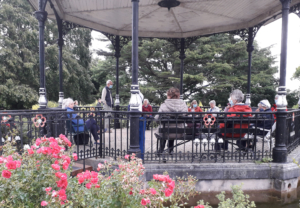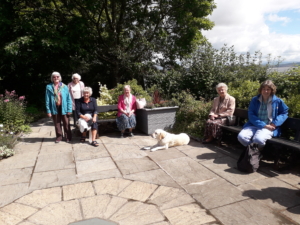 Each Sunday at 11 am – the time of our usual morning service at St Paul's – members of the congregation have been invited to the bandstand in Park Road Gardens, to meet each other, abiding by Government and Church of England restrictions.  25 people gathered together to meet and greet one another, and to share any items of news.  We ended by joining together in saying the Lord's Prayer.  It was lovely to be able to meet again in a safe environment.
This last Sunday we were able to celebrate the Golden Wedding of our churchwarden, Mike Hill, and his wife Helen, by raising our glasses in a toast to them.  We also enjoyed some cake!
We shall continue to meet in this way until such time as we feel that it is safe to worship together at St Paul's.